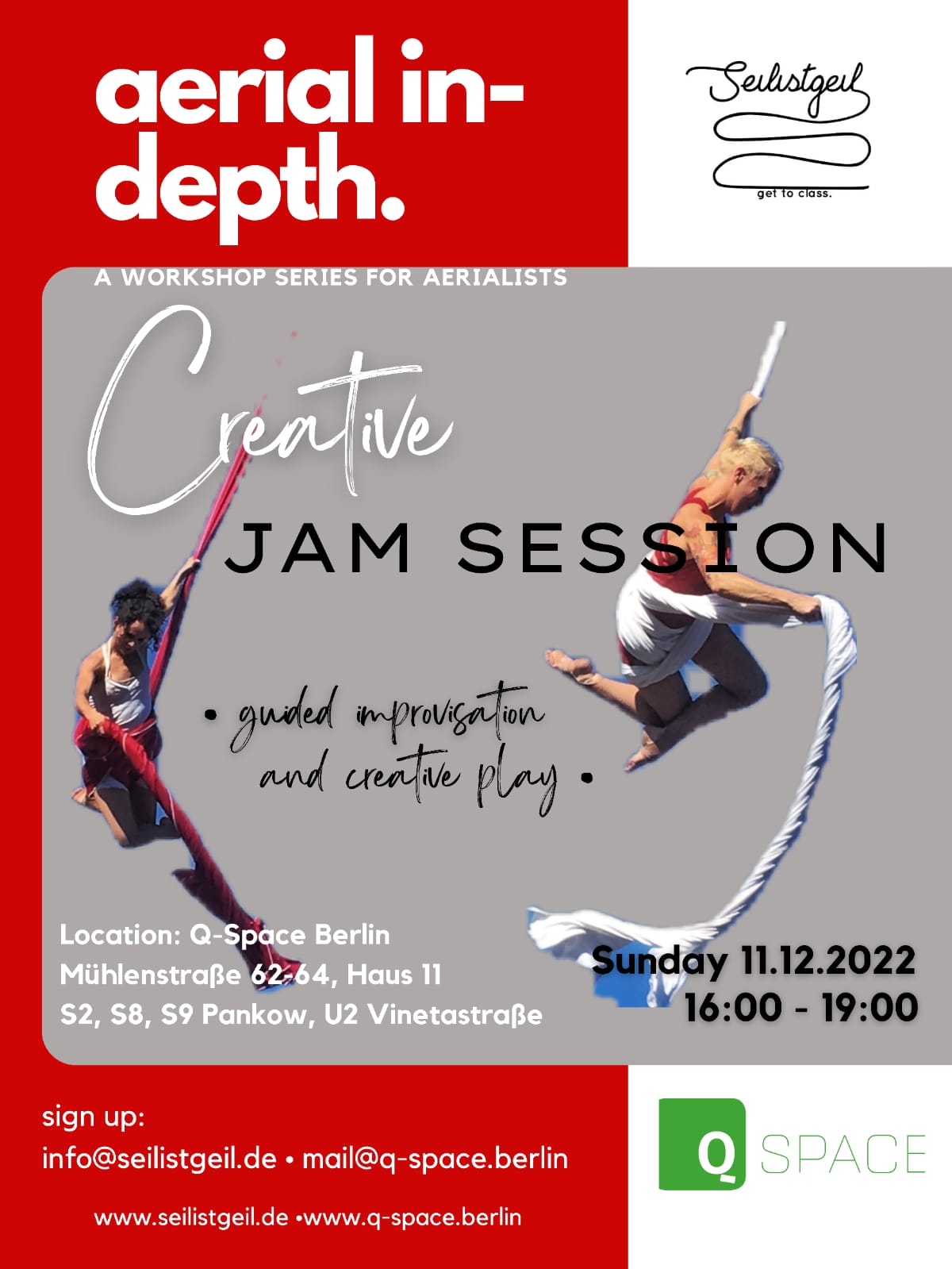 27 Nov

Creative Jam with Aerial-In-Depth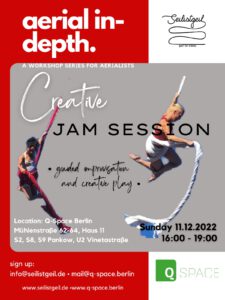 Creative Jam is Back!
Sunday, December 11, 2022
16-19:00
@Q-Space
€15
A bi-monthly fixture in the "Aerial In-depth" series, the Creative Jam session is a mixture of free-training, improvisation and creative play. Liz and I will provide you with impulses and "tools" to help you discover a deeper and more playful relationship to your apparatus. Each jam session involves new games, challenges and invitations to get creative.
16-16:30 set-up and warm-up
16:30-18:30 guided Jam session
18:30-19:00 break-down and cool-down
19:00 Glühwein, bonfire and snacks
Only 12 spots available! All apparatuses welcome.
Please register by sending an email to mail@q-space.berlin
"Aerial In-depth" is a workshop series brought to you by Seil ist Geil and Q-Space